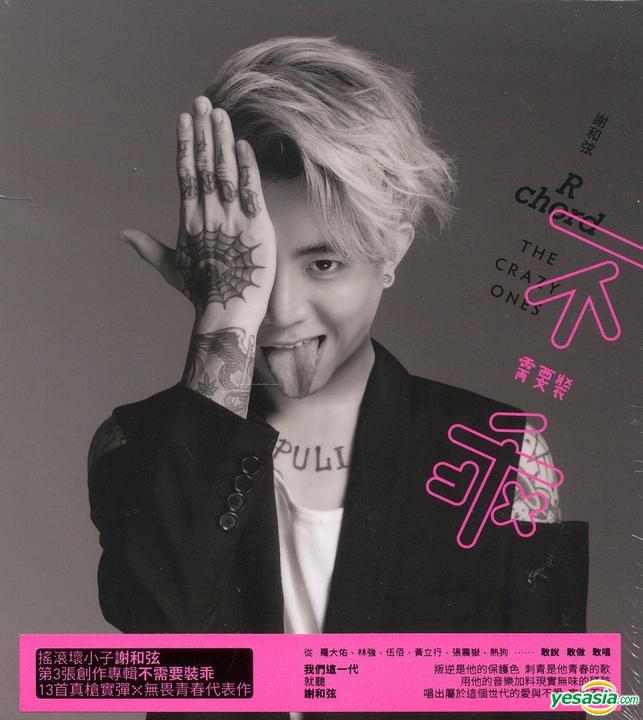 Now signed to Warner Music Taiwan, singer-songwriter and actor R-chord Hsieh is back with his first album in four years, The Crazy Ones! With a Chinese album title that roughly translates to Don't Have to Pretend to be Good, Taiwan music's resident bad boy is ready to show you what R-chord-style rock is all about.
Product Title: The Crazy Ones
Singer Name(s): R-chord Hsieh (Singer)
Release Date: 2015-06-12
Language: Mandarin
Country of Origin: Taiwan
Publisher: Warner Music Taiwan
01. 你媽沒有告訴你嗎
02. 女孩妳知道嗎
03. Save Me feat. Renee 陳嘉唯
04. 這是最後一次
05. Let It Be
06. 台北台北
07. Feel Good feat. Kimberley 陳芳語
08. 壞學生
09. 那一定會很帥
10. 甘願
11. 愛不需要裝乖 feat. Diana 王詩安
12. 搖滾沒有死掉feat. 林志融(TRASH)/獨步/艷薇/艾瑋倫
13. 擁抱失敗
Source:
YA
Fitting name...