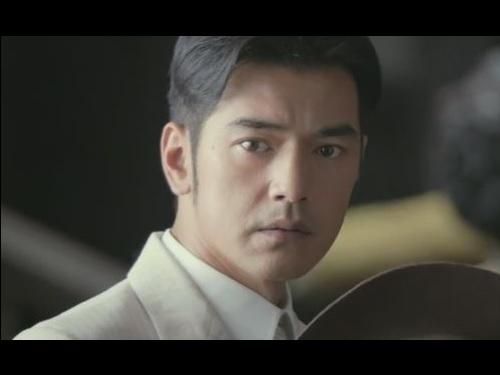 It looks like leaving the U.S. in his rear-view mirror was an excellent decision for John Woo. After making a string of flops in America, he returned to China and made the acclaimed historical epic Red Cliff. It's been five long years since Red Cliff II, but now Woo is back with another sweeping tale. The Crossing will be released in two parts, and is based on a true story about three couples fleeing China for Taiwan on a steamer during the 1949 revolution. A new trailer has gone online, and it's refreshing to see Woo tackle this kind of material, and I like the grand, operatic vibe he's showing off.
Hit the jump to check out The Crossing trailer. Part 1 is slated to release on December 2nd in China while Part 2 will be released in May 2015. The films star Zhang Ziyi, Takeshi Kaneshiro, Song Hye-kyo, Huang Xiaoming, Tong Dawei, and Masami Nagasawa.
Here's what Woo had to say about his movie at a press conference earlier this year:
"This movie has several themes: It is firstly about fate, which means that in life, many things happen for reasons beyond your control. You can make the best of plans, but ultimately what happens is not up to you. It is also about humanity, about how suffering brings out the best and worst in people. More importantly, this movie is also about hope. No matter what happens to you, no matter how difficult things become, things will always get better in the end."
©
EVA Air x The Crossing 30 second sport
and
EVA Air x The Crossing 60 second spot
In May for part 2? I kept reading Feb 14th. Trailer is at the source, as it won't let me embed!! :( If you look closely, you'll see a cat. DECEMBER!! COME QUICKLY!!