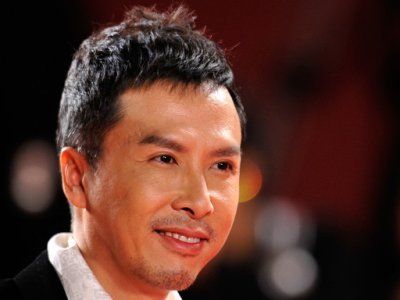 After announcing the establishment of his new production company, Super Hero Films in March, "Ip Man" actor Donnie Yen revealed that they are preparing to begin their very first two movies, as reported on Jayne Stars website.
The first project, "The Master", is still in its early pre-production stages and will be helmed by "The Monkey King" director, Cheang Pou Soi. The martial arts genre will tell a story of a Hong Kong immigrant who becomes a target of revenge after opening up his own kung fu school in 1970s America.
Shooting will begin this year with Donnie himself starring in the film.
Meanwhile, "Journey to the West" co-director, Derek Kwok, will be directing Super Hero Films' second project, "Kowloon Walled City", also set in the 1970s. The action-packed movie also stars Donnie, who will ally up with the Hong Kong Police Force to battle crime and corruption in the dangerously self-governed walled city, which has been demolished by the Hong Kong government.
Derek and Donnie clarified that "Kowloon Walled City" will not glorify the triads, but will tell the story of a group of small-time gangsters who fight for justice and survival.
According to Derek, "I initially had a completely different idea for "Kowloon Walled City". I wanted it to be dark, depressing, and evil – to have the black and white sides mingling together with a crime-infested story. It is rather heavy, but Donnie wanted to film something positive."
Both films will be introduced at the Cannes Film Festival this year, which will be held next month.
©