An ensemble pan-Asian cast, including actress Zhang Ziyi, Chinese-Japanese actor Takeshi Kaneshiro and Korean actress Song Hye-kyo, have joined director John Woo in Beijing to promote their upcoming two-part historical drama, "The Crossing."

The film follows three couples fleeing China in the throes of revolution; the three pairs board the ill-fated Taiping ferry, which capsized on January 27th, 1949 in the Baijie Strait.

Woo says he believes audiences will enjoy the movie no matter what culture they are from:

"In the past, people thought that only action films or martial arts were understood universally, but in reality I don't think that is correct. If we can appreciate western types of love stories, I am sure they can also appreciate and understand our Oriental type of love stories."

The film's leading actress, Zhang Ziyi, also shared her hopes that "The Crossing" will be well-received both at home and abroad, emphasizing the hard work both cast and crew put into the epic.

Part one of "The Crossing" sails into Chinese theaters next Tuesday.

©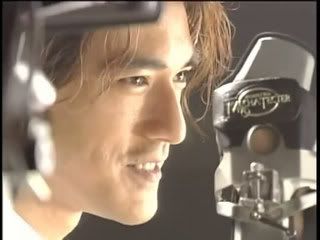 YOU KNOW THIS MOVIE WILL BE FLAWLESS!!