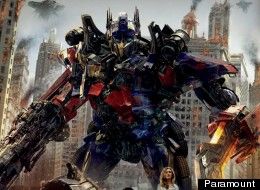 LOS ANGELES — Reality television in China will help cast the next "Transformers" flick.

Backers of the fourth installment in the blockbuster franchise say four people will win roles through the "`Transformers 4' Chinese Actors Talent Search Reality Show."

The televised series will begin airing in June and will be open to professionals and amateurs. Two of the "Transformers" roles will go to professional Chinese actors and two will go to people with no acting experience.

The judges include "Transformers" producer Lorenzo DiBonaventura and Sid Ganis, former Academy of Motion Picture Arts and Sciences president. He now heads Jiaflix Enterprises, which helped broker a production-assistance deal for the film between Paramount Pictures and China Movie Channel.

Starring Mark Wahlberg and directed by Michael Bay, "Transformers 4" is due in theaters in June 2014.

©

Please don't typecast them!!